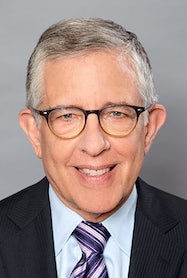 Robert B. Kaplan
Partner
Bob Kaplan's practice, encompassing more than 32 years, focuses primarily on creditors' rights and bankruptcy related matters. He is a member of JMBM's Global Hospitality Group®.

Bob counsels many national banks, securitized lenders, community banks, leasing companies, real estate loan servicers and corporations in cases involving Commercial Code issues, real property and personal property transactions, and Chapter 11 cases involving commercial office buildings, hospitals, hotels and apartment complexes in State and Federal courts.
Bob has extensive experience in prosecuting and defending commercial cases in Federal and State courts in these cases, including numerous cases involving Articles 9 and 10 of the California Commercial Code. He has represented special servicers appointed under securitized real estate loan transactions in judicial foreclosure actions, in post-default loan modifications/forbearance agreements, and in numerous single and multiple asset Chapter 11 bankruptcy cases.
Additionally, Bob has defended multiple financial institutions in lender liability cases, including breach of contract and fraud claims, in State court, Federal court and bankruptcy court. He has prepared real estate loan modification agreements, forbearance agreements, deed-in-lieu of foreclosure agreements, conversion of debt to equity agreements and in analyzing mixed collateral foreclosure problems and "one action" and security first rule problems.
Also, Bob has extensive experience in real estate and personal property receiverships, including filing actions to have receivers appointed, receivership lending transactions and in representing receivers.
Representative Experience
Represented a national banking association holding approximately $50,000,000 in certificates of participation in the City of Vallejo Chapter 9 case, repayment of which were ultimately restructured in a Plan of Adjustment which was confirmed by the City of Vallejo in October of 2011.
Represented ORIX Capital Markets, LLC in successfully confirming a Creditor's Plan of Reorganization and defeating the Debtor's Plan of Reorganization in a Chapter 11 case filed by a hotel located in the Monterey Peninsula so that a liquidating agent could be appointed to sell the hotel at an auction sale.
Represented a major California bank with a $35 million syndicated loan secured by a blanket lien on the borrower's assets and defended the bank against claims made under the United States and California WARN Act and various claims asserted under the Perishable Agricultural Commodities Act.
Represented a holder of a $100 million securitized real estate loan secured by multiple office buildings in California and was successful in defeating the borrower's attempts to oppose the appointment of a receiver over the buildings and in defeating the borrower's claims that the noteholder was not entitled to have several hundred thousand dollars in rents turned over to the receiver on the grounds that the rents were not the noteholder's collateral.
Represented a number of national banks in connection with the workout or restructure of loans made to various California dairies and/or in Chapter 11 bankruptcy proceedings filed by those dairies in amounts totaling in excess of $30 million.
Represented CMR Mortgage Fund LLC in closing a nearly $100 million loan to Halekua Development Corporation, an out-of-possession debtor in a Chapter 7 bankruptcy case. The loan enabled Halekua to redeem from its bankruptcy estate approximately 161 acres of land west of Honolulu that it owned when it went into bankruptcy nearly four years ago. The loan also provides financing to Halekua for predevelopment and infrastructure costs going forward as it proceeds to develop a 2,000-home master-planned community on the site. The loan involved bankruptcy and creditor's rights; corporate organization and formation; real estate finance, purchase, and development transactions; and land use and environmental matters
Represented a major California bank with a $33 million loan secured by crops, wine concentrate and other personal property in one of the largest Chapter 11 cases filed by a grape grower and concentrate producer which lasted for a period in excess of 5 years and involved numerous complex issues regarding perfection of the lender's security interest and the scope of grower's liens asserted against the lender's collateral
Represented Phoenix American Incorporated in a two-week trial obtaining a declaratory judgment that it was not the successor-in-interest to an acquired company and therefore was not liable for the company's debts; successfully defended the cross-complaint that claimed the transfer of assets from the acquired company was a fraudulent transfer and that Phoenix American Incorporated and its affiliates were the alter egos of the acquired company
Represented lender with a $30 million real estate secured claim in a bankruptcy case relating to complex defeasance/yield maintenance provisions contained in securitized loan documents where the borrowers had filed an adversary proceeding seeking to avoid these provisions (this litigation had broad implications for the asset securitization industry, since the provisions of the loan documents under attack are contained in billions of dollars' worth of securitized real estate loans)
Represented Phoenix Leasing Incorporated in an appeal taken to the Court of Appeal for the First Circuit involving collateral estoppel and res judicata issues—Lundborg v. Phoenix Leasing Incorporated, 91 F.3d 265, 1st Cir., 1996
Represented Crocker National Bank in an appeal involving the sale of partnership interests pursuant to a charging order under the California Code of Civil Procedure—Centurion Corporation v. Crocker National Bank, 208 Cal.App.3d, 1989
Represented Redwood Empire Production Credit Association in an appeal involving the foreclosure of preferred ships mortgage—Redwood Empire Productions Credit Association v. O/S Coos Bay, 776 F.2d 876, 9th Cir., 1985
Represented a receiver appointed over a public hospital which ultimately filed a case under Chapter 9 of the United States Bankruptcy Code entitled In re Los Medanos Health Care Corporation, United States Bankruptcy Court for the Northern District of California, Case No. 94-42864-J
Represented the Federal Savings and Loan Insurance Corporation in a case involving the application of the D'Oench Doctrine—FSLIC v. Gemini Management, 921 F.2d 241 9th Cir., 1990
Represented a REMIC trust, a holder of a loan made to the Clift Hotel in San Francisco, in a Chapter 11 case filed by the Clift Hotel and in a subsequent sale of the loan to a third party
Education
J.D., Golden Gate University School of Law first in class, 1977
B.S., State University of New York at Stony Brook, 1972
summa cum laude
Bar Admissions
State Bar of California
U.S. Court of Appeals, Ninth Circuit
U.S. Bankruptcy Court Northern District of California
U.S. Bankruptcy Court Southern District of California
U.S. Court of Appeals, Central District of California
U.S. Court of Appeals, Eastern District of California
Northern District of California
Southern District of California
Central District of California
Eastern District of California
State Courts California