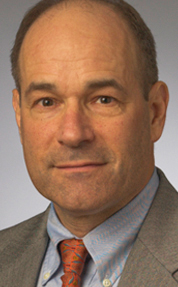 Nicolas De Lancie
Partner
Nick De Lancie's practice of more than 30 years concentrates on creditors' rights, bankruptcy matters, commercial credit and commercial real estate finance transactions.
Nick has substantial experience representing banks and other financial institutions and commercial creditors, and significant practice experience in commercial and real estate finance and related areas, including loan structuring and documentation; loan syndications and participations; pooled mortgage special servicing; letters of credit and other credit enhancements; probate estate and trust matters; bank deposits and collections, negotiable instruments, and electronic funds transfers; merchant bank credit card matters; loan sales and other secondary market transactions; forward purchase agreements, interest rate, and other derivative transactions; troubled commercial credit, commercial real estate loan, public finance, and distressed debt investment transactions, and institutional failures, including restructuring negotiation, documentation, and advice; collection litigation including foreclosure, receivership, and other prejudgment remedies; bankruptcy cases including relief from stay, cash collateral, post-petition lending, plan confirmation, and appeals; and lender liability defense.
Additionally, Nick has significant experience in corporate and partnership organization and governance matters; purchases and sales of businesses and other assets; general commercial contract matters, including sales, leases, services, licenses, intellectual property, and government contracts; and in real estate purchases and sales, leases, financings, contracts, construction, partition, eminent domain, and related matters.
Representative Experience
In-House Counsel for Bank of America, Eureka Federal Savings, Feshbach Brothers' Distressed Debt Investment Fund, and Receiver for the Peoples Temple
Education
J.D., University of California, Davis School of Law, 1978
B.A., Columbia University, 1974
Bar Admissions
State Bar of California
U.S. Court of Appeals, Ninth Circuit
U.S. District Court, Northern District of California
U.S. District Court, Eastern District of California
U.S. District Court, Central District of California
U.S. Bankruptcy Court Northern District of California
U.S. Bankruptcy Court Eastern District of California
U.S. Bankruptcy Court Central District of California
State Courts of California