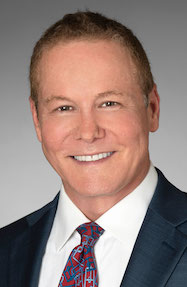 Guy Maisnik
Partner
Guy Maisnik has over four decades of commercial real estate transactions with a strong expertise in hotels and finance.
A partner and Vice Chair of the JMBM Global Hospitality Group®, Guy is a senior member of the JMBM Chinese Investment Group, and a partner in the JMBM Real Estate Department.
Guy advises clients on hospitality transactions, with both a practical business and legal focus, representing buyers, sellers, lenders, opportunity funds, special servicers, REITs and developers in hotel transactions, joint ventures, hotel management agreements and franchise agreements, buying, selling and ground leasing of hotels, complex mixed used development and fractional and timeshare structuring.
He assists lenders and mezzanine lenders, including EB-5 regional centers and investors, with structuring their hotel lending programs and documentation. Guy assists clients with structuring and implementing Opportunity Zone Funds.
His practice is equally domestic and foreign, where Guy advises on matters throughout the United States, Mexico, Canada, South America, Caribbean, Eastern and Western Europe, Australia, Middle East and Asia.
Guy also has significant experience in structuring capital raises through Chinese and EB-5 investments, and structuring workable condo hotel and resort trust solutions for domestic and foreign buyers and investors.
Guy has been recognized in The Best Lawyers in America®, California Real Estate Journal's Best Real Estate Lawyers, Los Angeles magazine's Top Southern California Lawyers, as well as a Top Real Estate Lawyer in Real Estate Southern California magazine.
Education
J.D., Loyola Law School, Los Angeles, 1984
B.A., University of California, Santa Barbara, 1980
Bar Admissions
State Bar of California