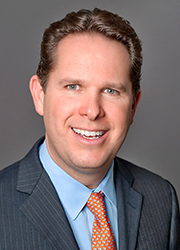 David A. Sudeck
Partner
David Sudeck is a senior member of JMBM's Global Hospitality Group® and JMBM's real estate department. His practice primarily involves the complex issues associated with hotels, resorts, vacation ownership properties (including shared ownership, destination clubs, timeshares, fractionals and private residence clubs), restaurants (including chef consulting agreements), golf courses and spas.
A seasoned real estate attorney, David has extensive legal experience involving all types of residential and commercial properties. He represents owners – including hospitality clients – in the purchase and sale, development, construction, financing, leasing, and sale-leaseback of properties, and advises them on their operations and management agreements, including hotel management agreements.
David has significant experience in real estate finance and represents several financial institutions as special counsel relating to their hospitality interests. He also advises developers in the use of EB-5 financing as part of the capital stack for new development.
Additionally, David has expertise in the Americans With Disabilities Act (ADA) and counsels real estate owners, tenants and management companies with respect to ADA compliance, policies and procedures.
David has a pragmatic approach to practicing law, and he adds value through his business experience and legal expertise, his finance, entitlement and development knowledge, and his extensive relationships with investors, lenders, brokers, developers, and service providers.
Representative Transactions
Enhanced Note Sale™ involving full-service hotels on behalf of Richfield Hospitality
Hotel purchase and sale, management agreements and franchise agreements for a number of private equity firms
ADA compliance policies and procedures for third party hotel management companies, multi-family management companies, national banks and timeshare developers
Debt restructurings for borrowers, including numerous members of AAHOA
EB-5 financing structuring, including for the W Hollywood Hotel
Lender's counsel in connection with loans involving complex hospitality assets, including for HSBC, Wells Fargo, and Los Angeles National Bank
Club formation and registration/exemption for national RV resort developer and operator
Timeshare formation and multi-state registration for nation's largest timeshare developer
Private residence club formation and registration, including Phase 2 of the Franz Klammer Lodge in Mountain Village/Telluride, Colorado
Condominium and timeshare formation for several luxury Mexican resorts
Sale-leaseback transaction involving multi-state industrial properties
Education
J.D., University of California Los Angeles, School of Law Order of the Coif, 1996
MRED, University of Southern California, 2003
high honors
B.A., University of California, Los Angeles, 1993
magna cum laude
Bar Admissions
State Bar of California