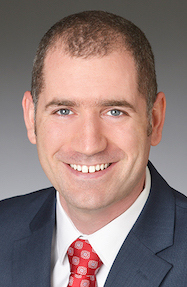 Caleb A. Gilbert
Associate
Caleb Gilbert is an associate in the Real Estate Department and member of JMBM's Global Hospitality Group® and JMBM's Luxury Home Group®. His practice includes all areas of real estate and involves the complex issues associated with hotels, resorts, multi-family, single-family and commercial buildings. Caleb advises clients with both a practical business and legal focus, representing individuals, investors, developers, lenders, private equity firms, REITs, and family offices in all aspects of real estate and hotel investment and development. He represents high net worth individuals in residential real estate matters, and represents owners – including hospitality clients – in the purchase and sale, development, construction, financing, leasing, and sale-leaseback of properties. Caleb advises hospitality clients on franchising, and on their operations and management agreements.
Caleb has a pragmatic approach to practicing law, focusing on the needs of his clients to get the deal done. His practice is equally domestic and foreign, where Caleb advises clients throughout California, the United States and the world.
Caleb received his law degree from the University of California, Davis School of Law and his Master of Laws (L.L.M.) degree in Taxation from Georgetown University Law Center. He received his Masters (M.S.) degree from the University of Oxford and graduated with Phi Beta Kappa honors from the University of California, Davis.
Prior to joining the firm, Caleb was a Tax Consultant for Deloitte Tax, LLP, specializing in Tax Controversy. Caleb previously worked for the Central Intelligence Agency as an Intelligence Analyst, including an assignment to the National Counterterrorism Center.
Education
LL.M., Georgetown University Law Center
J.D., University of California, Davis, School of Law
M.S., University of Oxford
B.A., University of California, Davis
Bar Admissions
State Bar of California