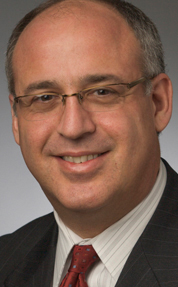 Robert E. Braun
Partner
Robert Braun's practice, spanning 30 years, focuses on corporate, finance, and securities law with an emphasis on emerging technologies, hospitality and business transactions.
Bob represents clients in a variety of matters, including mergers, acquisitions, financing, franchising, licensing, joint ventures and strategic alliances, and other corporate transactions. Bob's practice emphasizes new and emerging technologies, information technology, privacy and security, software development and licensing, and electronic commerce transactions. As a member of JMBM's Global Hospitality Group, Bob represents clients in the negotiation of hotel and spa management and franchise agreements, the acquisition and divestiture of hotels, resorts, restaurants and other hospitality properties, hotel and hospitality workouts and turnarounds, and ongoing operating issues of hotels, spas, resorts and restaurants. Bob is also a frequent lecturer on banking, securities, technology and hospitality issues, and was the only attorney in the 2012 listing of SuperLawyers to be recognized for Information Technology.
Representative Experience:
Counseling a variety of companies, including Fortune 1000 companies, on breach notification requirements
Negotiation of licensing and service agreements for Internet-based software service programs
Negotiation of hotel management agreement for a portfolio of 29 hotels throughout the United States
Negotiation and closing of a foreign investment in a hotel fund covering 10 hotels in the Southeastern United States
Representation of a high technology manufacturer in a series of strategic acquisitions
Establishment of a hotel brand based on sustainable energy principles, including LEED certification
Negotiation of a five-star mixed-use hotel development project, including a hotel, condominiums, luxury residences, retail and office space in Dallas, Texas
Representation of the developer of a golf resort in Palm Desert, California
Education
J.D., University of California Los Angeles, School of Law, 1981
A.B., University of California, Berkeley, 1978
with highest honors
Bar Admissions
State Bar of California
U.S. District Court, Central District of California
Associations
Editorial Board of the California Business Law News, a publication of the State Bar Business Law Section
Co-Vice Chair/Managing Editor
33rd Annual Securities Regulation Seminar, Los Angeles County Bar Association, October 2000
Chair
Business & Corporations Sections, Los Angeles County Bar Association, 1997-1998
Chair
Business Law Section, American Bar Association; Cyberspace Committee, Banking Law Committee
Member
American Bar Association
Los Angeles County Bar Association
Operation Hope, Inc.
Counsel
Hurdle Jumpers, Inc.
Counsel
Frequent lecturer on securities, information technology challenges, legal challenges facing emerging businesses, and hotel and hospitability issues
Counsel
Executive Board of Judges, Moot Court Honors Program, UCLA
National Order of Barristers, UCLA
Awards & Recognition
Rated AV by Martindale Hubbell
Recognized as one of Los Angeles Magazine's Southern California's Best Lawyers, 2008-2011
Selected as a Southern California Super Lawyer, 2004, 2008-2012
Personal Bio
Most people don't know that I compete in triathlons.
The words that best describe me are 'tenacious' and 'level-headed.'
If I weren't a lawyer, I'd be an English professor.
Discovery Technology Group™ Bio
Robert Braun, a partner in JMBM's Corporate Group, specializes in corporate, finance and securities law, with an emphasis on technology and information-oriented firms. Mr. Braun's practice includes establishment and development of strategies to implement computer software, computer hardware, communications and e-commerce solutions, as well as public and private securities offerings; mergers and acquisitions; venture capital financing; and joint ventures. Mr. Braun counsels a variety of firms on software development and licensing; formation, maintenance and linking of Web sites; electronic commerce transactions and related matters; and acquisitions, divestitures and corporate and strategic functions. Representative clients include Celestron; Knowledge Kids Media; Insyght Interactive; FirstFed Financial Corporation; In Focus, Inc.; Aquafine Corporation; Nyko Technologies, Inc.; Technology Creations, Inc.; Big Red Tent, LLC; Watson Land Company; Hitachi High Technologies America; UltraViolet Devices, Inc.; Transolutions, Inc.; Softscript, Inc.; and Laclede, Inc.