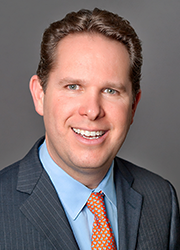 David A. Sudeck
Partner
David Sudeck is a member of JMBM's Global Hospitality Group® - a team of 50 seasoned professionals with more than $71 billion of hotel transactional experience, involving more than 3,800 properties located around the globe. David primarily focuses on the formation and registration of condominiums, timeshares, private residence clubs, and fractional interest regimes, the negotiation of hotel, spa, golf, and restaurant management agreements, and the development, acquisition, sale and leasing of hotels, golf courses, and restaurants.
As a result of his combined business and legal experience, David brings to JMBM and to his clients his legal expertise, finance, entitlement and development knowledge, and his extensive relationships with investors, lenders, brokers, developers, and service providers.
David joined JMBM after most recently running a condominium development company as well as a real estate brokerage company. Prior to operating his own business, David served as General Counsel for a privately-owned company that owns and operates luxury hotels and other commercial properties. While at the company, David performed and oversaw all company legal work, including the negotiation and drafting of letters of intent, purchase agreements, joint venture agreements, confidentiality agreements, leases and various other agreements relating to day-to-day operations. As part of his responsibilities for the company, David also oversaw the due diligence relating to the proposed acquisition of a $100 million+ high-profile conference hotel. Before serving as General Counsel, David was a real estate and hospitality attorney at an international law firm. While there, he represented real estate development companies, financial institutions, investors, commercial lessors and lessees, and restaurant operators in all aspects of acquisitions, development, finance, leasing, management, and franchise in connection with matters relating to timeshares, fractional interests, clubs, condominium subdivisions, hotels, resorts, golf courses, and restaurants. For example, David worked on the preparation and registration of timeshare regimes for the Franz Klammer Lodge in Telluride, Colorado and various California and Hawaii timeshare properties for one of the largest independent timeshare owners in the country. David also assisted developers with the formation of condominium regimes for high-end luxury resorts including Ritz Carlton hotel/condominium projects in New York, and Las Ventanas al Paraiso resort in Cabo, Mexico.
If you would like to speak to David, please contact him at DSudeck@JMBM.com or 310.201.3518. Also, watch for David's periodic articles under the TIMESHARE topic at www.HotelLawBlog.com.
Education
J.D., University of California Los Angeles, School of Law Order of the Coif, 1996
MRED, University of Southern California, 2003
high honors
B.A., University of California, Los Angeles, 1993
magna cum laude
Bar Admissions
State Bar of California
Associations
Senior and Young Leadership Executive Committees, Jewish Federation, Real Estate & Construction Division
Cabinet Member & Member
Jewish Federation, Young Leadership Development Institute, 2007-2008
USC Lusk Real Estate Alumni and Friends
American Resort Development Association (ARDA)