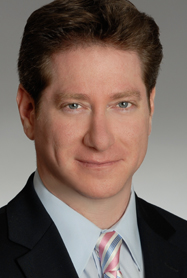 Seth Weissman
Partner
Seth Weissman's practice encompasses all facets of real estate transactions, including acquisitions and dispositions, entity structuring, land development, construction, finance, leasing and land use. He is a member of JMBM's Global Hospitality Group®. Seth has extensive experience representing developers, owners, operators, and lenders involved in mixed-use, office, industrial, single-family, multi-family, country club, hotel and senior-living projects, including forward planning, transactional matters, and regulatory concerns. Mr. Weissman represents clients acquiring distressed debt and assets being sold through Section 363 bankruptcy sales. Mr. Weissman also devotes significant time representing non-profit organizations in connection with real estate, land use and governance issues.
Representative Experience:
Acquisition, entitlement and development of 9900 Wilshire Boulevard ultra-luxury mixed-use development project in Beverly Hills, California
$180,000,000 disposition of office building portfolio for Fortune 100 conglomerate
Formation and management of joint venture for 46-acre mixed-use development outside Denver, Colorado
Multiple $80,000,000-$100,000,000 acquisitions of office buildings in Beverly Hills, California for Forbes 400 family real estate company
$35,000,000 acquisition and build-to-suit development of big-box anchored retail shopping center in Thousand Oaks, California
Coordinate land use due diligence for joint venture/acquisition of $3 billion portfolio of residential development assets in four states
Acquisition of debt and Section 363 credit bid acquisition of 150 condominium units in Los Angeles, California
Numerous office, industrial and retail leasing transactions
Education
J.D., University of Southern California, 1995
B.A., University of California, Los Angeles, 1992
magna cum laude, Phi Beta Kappa
Bar Admissions
State Bar of California
U.S. District Court, Central District California
Federal District Court Ninth Circuit
Associations
Moriah Society
Awards & Recognition
Named Southern California Super Lawyers "Rising Star" in 2007
Speaking Engagements
State Bar of California Annual Meeting (Anaheim, CA) — Program on Mixed-Use Development, 2001
Department of Real Estate Special Events (Oakland, CA, Los Angeles, CA and San Diego, CA) — Program on Equity Senior Housing Development, 2001
Personal Bio
My hero is my dad.
I stay at JMBM because it feels like home.
My guilty pleasure is a great hamburger.