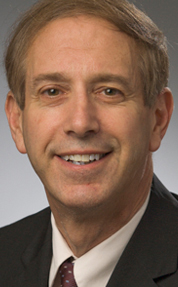 Jeffrey E. Sultan
Partner
Jeff Sultan's practice, spanning more than 25 years (including 20 years with JMBM), emphasizes corporate securities, including public and private offerings and 1934 Act matters, 1933 Act registration and exemption issues, venture capital transactions, public and private mergers & acquisitions, limited liability companies, general partnership, limited partnership, limited liability partnership, and joint venture organization, formation and operation, oil and gas matters, investment advisor and investment company issues and legal opinions in business transactions. In the area of syndicated offerings, Jeff has extensive knowledge of all aspects of public and private real estate and energy syndicated limited partnerships, partnership rollups and partnership dispute resolution. He specializes in serving the following industries: oil & gas, restaurants, hotels & hospitality, as well as high-tech and outpatient medical facilities. He is a member of the Global Hospitality Group®.

Representative Experience:
Represented a major national religious non-profit corporation in debt offerings aggregating over $1 billion
Represented public limited partnerships in hundreds of millions of dollars of oil and gas syndications and real estate syndications in public registrations with the Securities and Exchange Commission
Represented a subsidiary of an Australian public corporation in the first international joint venture for exploration and development of oil and gas in South East Turkey
Represented management in buyout of a division of California's largest investor owned public utility
Represented video post-production company in a $60 million participating preferred stock proprietary acquisition by a major Wall Street investment banking firm
Represented a Canadian public company in a $90 million Preferred Stock offering for a server-based computing network
Draftsman "Legal Opinions Concerning California Partnerships" by the Partnership and Limited Liability Company Subcommittee of the Business Law Section of the State Bar of California
Education
J.D., University of California Los Angeles, School of Law Order of the Coif, 1973
B.A,, University of California, Los Angeles, 1970
Associations
Natural Resources and Business Law Sections, American Bar Association
Member
State Regulation of Securities, American Bar Association
Member Subcommittee
Partnerships and Unincorporated Business Organizations, State Bar of California
Member
Committee of the Business Law Section, State Bar of California, 1994-99
Legal Opinion Subcommittee of Business Law Section, State Bar of California, 2001-present
American Bar Association
Los Angeles County Bar Association
Awards & Recognition
Graduation Rank 3 out of 300, University of California, Los Angeles, School of Law, 1973
Personal Bio
In my spare time I go to the gym.
I stay at JMBM because my best friends work here.
My favorite city in the world is Sydney, Australia.