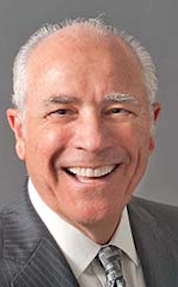 Benjamin M. Reznik
Partner
BMR@JMBM.com
Download VCard
Tel: (310) 201-3572
Fax: (310) 712-8572

1900 Avenue of the Stars
7th Floor
Los Angeles, California 90067
USA
Assistant
Kathlyn Ibaraki
310.203.8080 Ext: 6427
KI2@JMBM.com
As chair of the Firm's Government, Land Use, Environment and Energy Department, Benjamin (Ben) Reznik's practice emphasizes real estate development entitlements, zoning and environment issues, including frequent appearances before city planning commissions, city councils and other governmental boards and agencies on behalf of real estate development firms and various industries. Ben leads a group of distinguished attorneys that practice in diverse areas, including air emissions, energy, environment, licensing, government contracts, and regulatory issues, to name a few. He is a member of JMBM's Global Hospitality Group®.

Profiled in the Los Angeles Business Journal
Selected by the Daily Journal as One of California's "Top 100" Lawyers
Sample Projects:
Argued before the California Supreme Court as the lead attorney in Landgate, Inc. v. California Coastal Commission, 17 Cal. 4th 1006 (1998) (a landmark decision impacting rights of property owners to sue governmental agencies for damages incurred by delays in the permitting process)
Represented Mitsubishi Corporation in siting of Liquefied Natural Gas (LNG) receiving terminal and regassification facility in Southern California
Represented The Clarett Group in obtaining entitlements for 1 million square feet mixed-use project in Hollywood adjacent to the Pantages Theater
Represented G. H. Palmer Associates in obtaining entitlements for over 3,000 apartments in downtown Los Angeles (The Medici; The Visconti; The Orsini; The Piero)
Represented Candy & Candy and Project Lotus in obtaining entitlements for high end luxury condo project in Beverly Hills, CA known as 9900 Wilshire
Represent Trammel Crow Company/Multi-Employer Pension Trust (MEPT) in obtaining development entitlements for large commercial office campus in west San Fernando Valley known as West Hills Corporate Pointe
Represented Hudson News and Magic Johnson Enterprises in obtaining retail concession at Los Angeles International Airport (2010)
Since joining JMBM in 1997, obtained project approvals for several million square feet of commercial and several thousand units of residential valued in excess of $20 billion.
Recipient of Commendations from:
The U.S. House of Representatives
California State Assembly
California Attorney General
Los Angeles Board of Supervisors
Los Angeles City Council
Los Angeles City Attorney
Education
J.D., University of Southern California, Gould School of Law, 1976
B.A., University of California, Los Angeles, 1973
Awards & Recognition
Martindale-Hubbell Peer Review, AV Rating
Listed, Los Angeles Magazine's Southern California Super Lawyer, 2009-2012
Named one of California's Top 100 Lawyers in 2010 by the Daily Journal
Speaking Engagements
Urban Land Institute (ULI), Multifamily Development Workshop: Entitlement/Approval Process
Meet the Money® Hotel Conference
Personal Bio
I am proudest of my wife's work on behalf of Darfur refugees.
The word that best describes me is 'strategic.'
My favorite city in the world is Aspen.